VoterGa, headed by Garland Favorito, has released a statement this morning detailing new evidence of voter fraud in Fulton County, Georgia.
The statement not only implicates the results of the 2020 Election, but also implicates the audit conducted after the election. VoterGa claims that the audit had error reporting rate of 60%.
The statement reads…
Petitioners in a lawsuit organized by VoterGA to inspect Fulton County ballots have added stunning claims in their amended complaint and provided new evidence from public records that show Fulton County's hand count audit of the November 3rd2020 election was riddled with massive errors and provable fraud

Most new allegations and evidence are based on a VoterGA data team's analysis of Fulton's November 2020 mail-in ballot images made public after petitioners won a court order on April 13 than VoterGA lobbying efforts led the Georgia General Assembly to make all images public under Open Records Requests beginning March 25th.

The team's analysis revealed that923 of 1539 mail-in ballot batch files contained votes incorrectly reported in Fulton's official November 3rd2020 results. These inaccuracies aredue to discrepancies in votes for Donald Trump, Joe Biden and total votes cast compared to their reported audit totals for respective batches. Thus, the error reporting rate in Fulton's hand count audit is a whopping 60%.

One type of error discovered involved duplicate results reporting for batches of ballots. The team found at least 36 batches of mail-in ballots with 4,255 total extra votes were redundantly added into Fulton Co. audit results for the November election. These illicit votes include 3,390 extra votes for Joe Biden, 865 extra votes for Donald Trump and 43 extra votes for Jo Jorgenson.

But it is not simply a case of errors. The VoterGA team found 7 falsified audit tally sheets containing fabricated vote totals for their respective batches.For example, a batch containing 59 actual ballot images for Joe Biden,42 for Donald Trump and 0 for Jo Jorgenson was reported as 100 for Biden and0 for Trump.The seven batches of ballot images with 554 votes for Joe Biden, 140 votes for Donald Trump and 11 votes for Jo Jorgenson had tally sheets in the audit falsified to show 850 votes for Biden, 0 votes for Trump and 0 votes for Jorgenson.

Fulton Co. failed to include over 100,000 tally sheets, including more than 50,000 from mail-in ballots,when the results were originally published for the full hand count audit conducted by the office of the Secretary of State for the November 3rd2020 election. Those tally sheets remained missing until late February when the county supplemented their original audit results.

Petitioners contend that Fulton County did not provide drop box transfer forms for at least three pickup days when obligated to do so via an Open Records Request. Those missing forms are still needed to provide chain of custody proof for about 5,000 ballots.

The VoterGA data team also found over 200 Fulton County mail-in ballot images containing votes not included in the hand count audit results for the November election.All these anomalies are now included in the Fulton County ballot inspection lawsuit as additional counts of how the Equal Protection and Due Process Constitutional rights of Georgia voters were violated.
As we continue to uncover the truth about the 2020 election, the media is doubling down on their denial. Anybody who questions the fraudulent results of the 2020 Election is a target.
Now we are learning that the fraud is far from a conspiracy theory. In many counties across our country controlled by Democrats, large margins of fraudulent ballots were enough to change the results of the Electoral College.
Maricopa County, Philadelphia, Detroit, and Fulton County.
This site has reported extensively on the corrupt dealings in Fulton County. Stacey Abrams, a top Democrat, was in control of the staffing for election centers in Fulton County.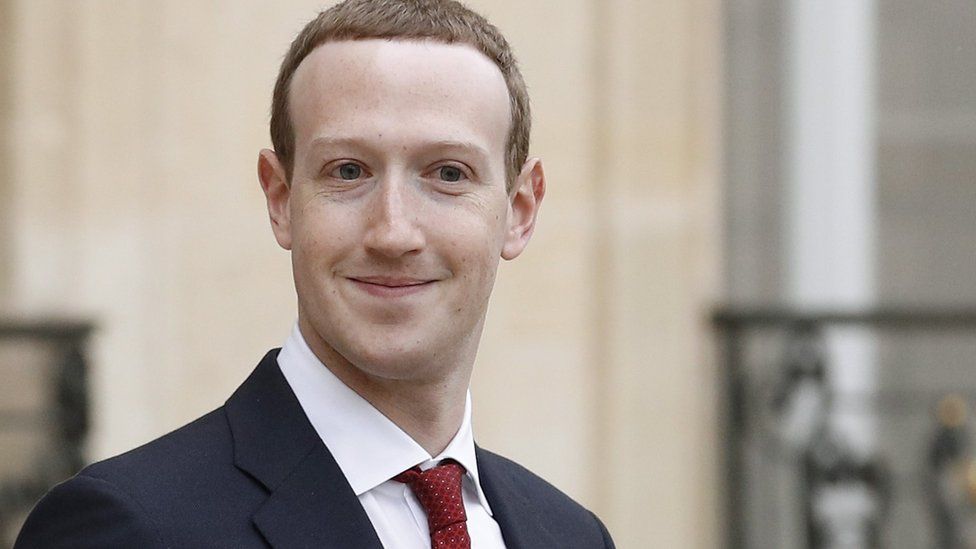 A large portion of the $400 million plus that Mark Zuckerberg invested into 'election administration' ended up in Georgia. This included a $5 million payment to the corrupt Secretary of State of Georgia, Brad Raffensperger.
Now VoterGA has uncovered a whole new blatant instance of fraud that led to the fraudulent inauguration of Joe Biden. The Biden administration has absolutely no right to destroy America.
The Justice Department continues to attack anybody who speaks up against the fraud. The Michigan AG announced just last week that her department would be going after those who made 'false claims' about the 2020 election.
Yet, we showed evidence of unmarked vehicles dropping off Biden ballots at 4am on November 4th. The evidence is there… you just have to look!
The establishment will continue to attack those who point out their failure and corruption because they are protecting themselves. The establishment media covers for the establishment politicians.
It is no wonder why they wish to silence 'false claims' of election fraud. Seems like most of them are TRUE!
–
CHECK OUT THE LATEST EPISODE OF THE TROY SMITH SHOW FROM 7-12-21 FEATURING AN INTERVIEW WITH PRESIDENT OF ELECTION INTEGRITY PROJECT CALIFORNIA LINA PAINE!
SHARE AND SPREAD THE WORD, BIG TECH IS CENSORING US LIKE NEVER BEFORE!
THE TRUTH IS AT LAUNCH LIBERTY!