The Attorney General of Arizona has had enough of the comments from the DOJ. During the past few weeks, Merrick Garland has been commenting about the audits going on around the country. Specifically in Maricopa County, Arizona.
In a statement, Garland said that any post-election audit would be scrutinized by the DOJ. He claims that Voter I.D. is an attack on voting rights.
Now the Arizona Attorney General has released a SCATHING letter in response to the DOJ and their meddling goons.
Mark Brnovich released this statement today.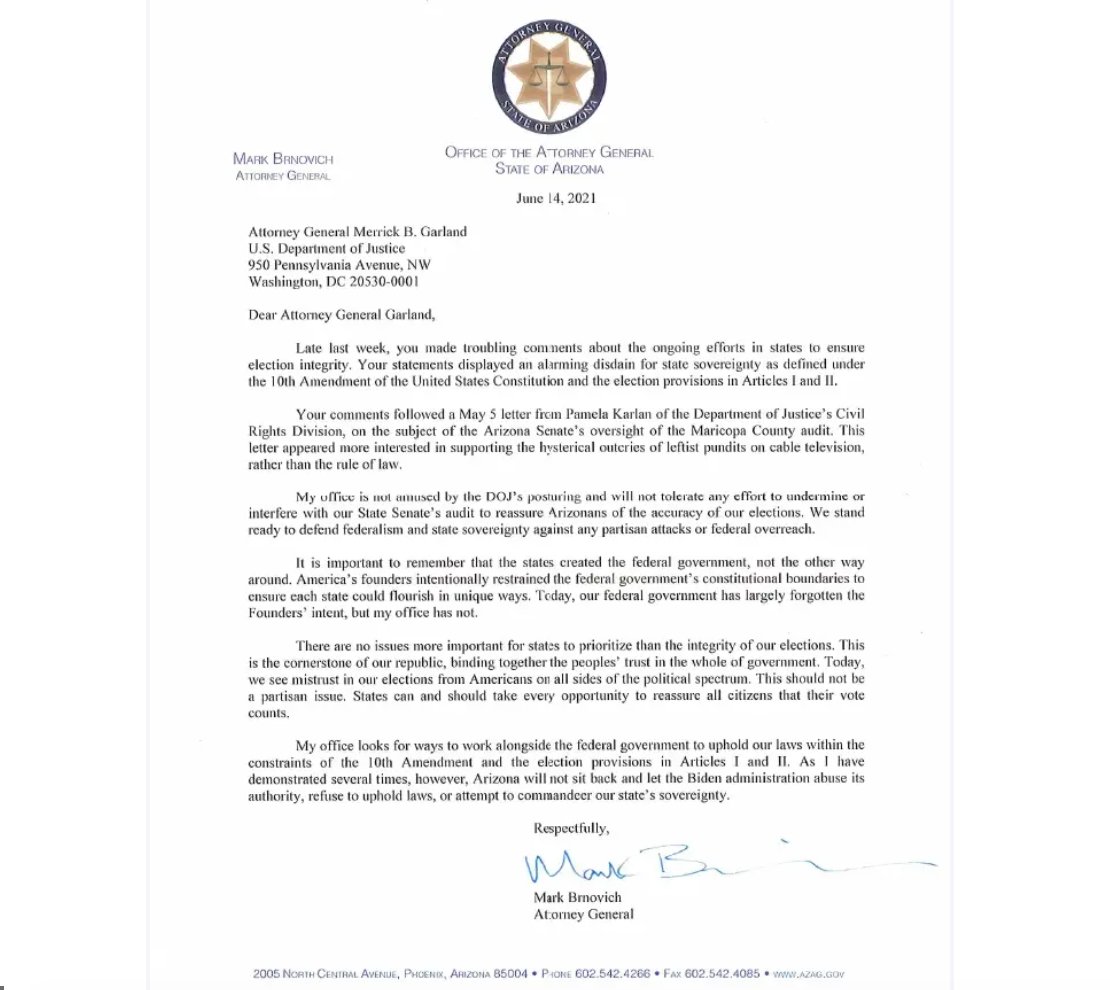 States have the right to control their own elections. The state legislators are constitutionally granted the power over their election systems.
The Attorney General of Arizona did a great thing by standing up to the punks over at the DOJ.
CHECK OUT THE LATEST EPISODE OF THE TROY SMITH SHOW FROM 6-11-21
SHARE AND SPREAD THE WORD. BIG TECH IS CENSORING US LIKE NEVER BEFORE.
THE TRUTH IS AT LAUNCH LIBERTY!