The United States Census Bureau released its "New Vintage 2021 Population Estimates Available for the Nation" on December 21st, 2021.
These shocking numbers show us the reality of the decimation caused by Democrat control.
California lost ~1% of its entire population in 2021.

These are net exodus numbers. pic.twitter.com/Wey4lWPVsh

— Kumar 🔺 (@datarade) December 24, 2021
In States like California, where Democrat control yielded strict vaccine mandates, vaccine passports, and universal masking, the citizens have quite literally abandoned ship.
California lost 1% of its ENTIRE POPULATION this year alone. Up until 2020, people were actually moving to California. 2020 saw a steep decrease in population growth.
Now that California has implemented some of the strictest vaccine requirements in the entire nation, NOBODY is moving to California.
Homeless encampments occupy nearly every bridge and tunnel underpass. Trash, feces, and needles lay on the sidewalk of nearly every major city in California.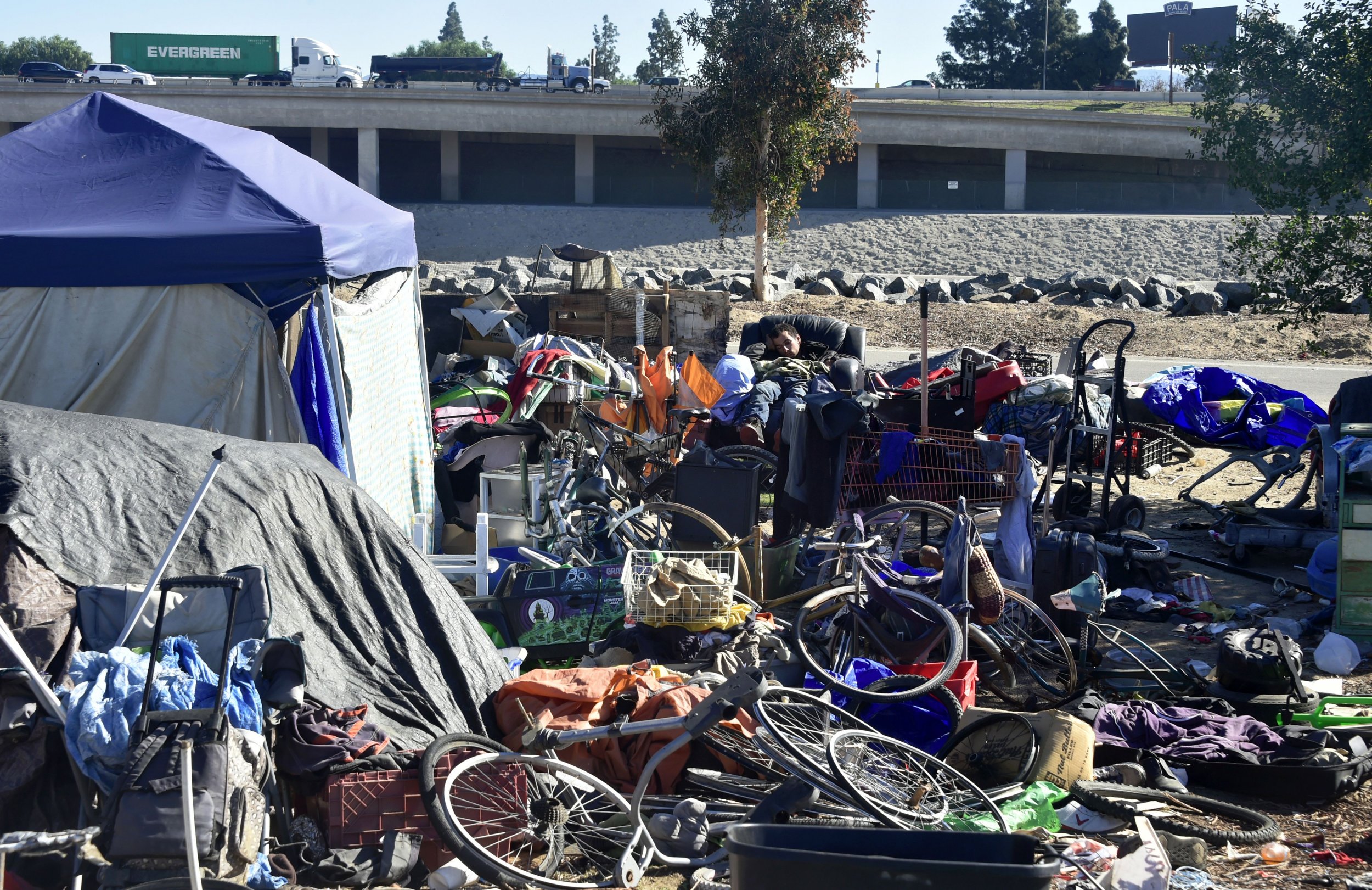 Stores in California have resorted to closing the front entries to their stores because of rampant burglary, which has been decriminalized by California Democrats. Roving gangs of thugs assault business after business with no repercussions. California has gone from the land of dreams, to the land of nightmares. All due to the complete incompetence of Democrat leadership.
Democrat control has also plagued the State of New York for many years. The population estimate report from the Census Bureau shows us that New York lost over 352k residents in 2021 alone.
New York has also implemented one of the strictest vaccine passport programs in the entire country.
Americans are FLEEING areas of the country controlled by Democrats. They are fleeing because of COVID restrictions, crime, and unrelenting taxes.
California boasts the highest State income taxes in the entire country at 13.3%. New York also has some of the highest state income taxes in the nation at 8.2%.
The States that gained the most citizens in this Census Bureau report are exclusively controlled by Republicans, and notorious for rejecting COVID mandates.
Florida gained over 220k citizens in 2021, along with Texas which gained over 170k residents. Along with being the most free States in our country, these States also boast the best COVID numbers in the entire country.
FREEDOM WORKS. Not just in economics, or speech, but in all facets of governing. The government creates an environment most capable of producing success when it grants its citizenry the respect of free choice.
People do not want to be 'ruled' any longer. This Census report makes that fact very clear. Nearly every area that lost large amounts of their population are almost exclusively controlled by Democrats.
Illinois lost over 120k residents, and is almost exclusively controlled by Democrats. Massachusetts is also incredibly Left wing, and lost over 46k residents.
Louisiana lost over 30k, New Jersey lost over 27k.
This is while Republican controlled States dominated the top of the list. Arizona gained 93k, and North Carolina and South Carolina gained more than 120k residents between the two of them.
The choice is CLEAR. Want tyranny? ELECT DEMOCRATS. Want freedom? ELECT AMERICA FIRST REPUBLICANS. Due to the largest election theft in the history of our country, our White House is currently occupied by a Democrat.
The damage that his cronies, like Merrick Garland and William Burns, are doing to this country may be irreversible. It is up to the American people to fight for candidates that promise to UPHOLD THE LAW.
Hold those who have violated our election laws accountable for the crimes they have committed. Enforce the laws that we have to ensure that the public has faith in our elections.
We can NOT allow Democrats to do to our entire country what they have done to States like New York, and California.
–
CHECK OUT THE LATEST EPISODE OF THE TROY SMITH SHOW FEATURING ANGELA HARDERS WHO IS A PERSECUTED TEACHER FIGHTING FOR HER FREEDOM!
SHARE AND SPREAD THE WORD, BIG TECH IS CENSORING US LIKE NEVER BEFORE!
THE TRUTH IS AT LAUNCH LIBERTY!