The Pennsylvania Senate has requested all state officials to provide information for a full forensic audit in Pennsylvania in three counties. Senate leader Doug Mastriano appeared on Steve Bannon's War Room this morning to make the huge announcement.
With audits occurring in Georgia, Arizona, and Pennsylvania, there are now more auditing states than the margin of victory for Joe Biden in the Electoral College.
Pennsylvania Senator Doug Mastriano was the man that opened up the audit plan.
Officials from Pennsylvania visited the Maricopa County audit site earlier this year. Mastriano announced that the audit will follow a similar to the audit in Arizona.
Philadelphia was by far the most suspect of the counties, and has a history of having corrupt elections. Philadelphia must be the main focus of this audit.
Unlike the Maricopa County audit, this audit will include multiple counties across the state of Pennsylvania.
Democrats in the Pennsylvania Senate immediately began to object the audit. Minority Leader Jay Costa said of that the Democrats…
grave concerns about the authority and legality of such an audit"
It was the DNC that sent over 100 lawyers to Maricopa County to attempt to stop the process. They failed, and the audit was able to conclude just last week. We are expecting results from that audit any day now.
The three counties confirmed to have received the Senate's request for information are York County, Tioga County, and Philadelphia.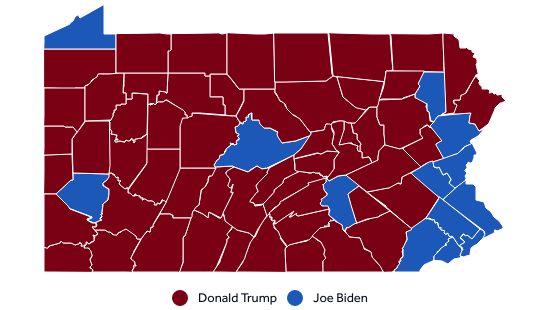 Tioga went for Trump, along with York. Philadelphia tilted heavily towards Biden. Biden won the entire state by a margin of 81,660.
Biden won Philadelphia by a whopping 471,050 votes, far outpacing the total margin of victory for the State.
This a major victory for patriots fighting for Election integrity all over this nation. We are one step closer to learning the truth about the most fraudulent election in American history!
–
CHECK OUT THE LATEST EPISODE OF THE TROY SMITH SHOW FROM 7-4-21 FEATURING AN INTERVIEW WITH DELEGATE DAN COX!
SHARE AND SPREAD THE WORD, BIG TECH IS CENSORING US LIKE NEVER BEFORE!
THE TRUTH IS AT LAUNCH LIBERTY!