In the newest Democrat assault on our freedom of speech, Michigan Attorney General Dana Nessel has announced that she will be using the Michigan Department of Justice to go after those who made 'false claims' about the 2020 Election.
We all know what that means! Anybody who questions the fraudulent child-sniffer is going to be attacked.
Dana Nessel announced that her department would be going after those who told the truth about the insane fraud that was the 2020 Election.
Nessel added that her department would be using the State Police to 'assist in the matter'.
BridgeMi.com reported…
Michigan Attorney General Dana Nessel and state police will investigate allegations that unnamed individuals are making false claims about the 2020 election for personal profit, as requested by the Republican-led Senate Oversight Committee.
After reviewing the report prepared by Sen. Ed McBroom and colleagues, the department of attorney general "has accepted" the committee's invitation to investigate, Nessel spokesperson Lynsey Mukomel told Bridge Michigan on Thursday.
The Michigan State Police "is also assisting in the matter," she added.
The criminal investigation follows a nearly eight-month probe into election claims by the Senate Oversight Committee, which found no evidence of widespread systematic fraud in the Michigan election, contradicting claims by former President Donald Trump and his supporters.
Instead, the GOP-led committee urged Nessel, a Democrat, to investigate "those who have been utilizing misleading and false information about Antrim County to raise money or publicity for their own ends."
Despite a hand recount of paper ballots, Antrim County continues to figure heavily in conspiracy theories about the 2020 election after a human and computer programming error skewed initially reported results in favor of Democratic President Joe Biden.
What ever happened to Free Speech? Why are our leaders so comfortable with attacking people for their speech? Why do our leaders feel that they have a right to violate our Constitutional rights?
As an American, I have the right to say that the 2020 Election was the largest fraud in the history of our country. Never before has such a deceitful, power-hungry bunch of crooks been able to rig an entire Election.
The fraud in Maricopa County, Philadelphia, and Fulton County alone is enough to overturn the results of the Electoral College. These small hubs of liberal Democrat control determined the outcome of our election.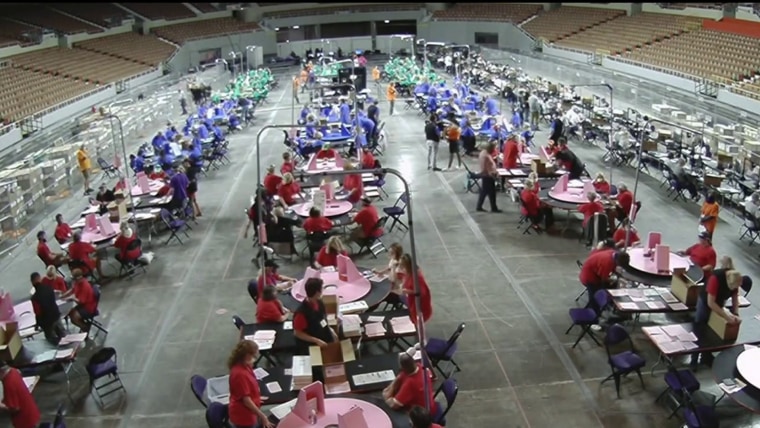 Audits have revealed that many of these areas were RIFE with fraud. This is not just speculation, either.
A judge unsealed over 145,000 absentee ballots in Fulton County back in May. Maricopa County auditing officials estimate that anywhere between 5%-15% of the ballots cast in Maricopa were fraudulent.
Chain of custody documents were completely missing in Fulton County, prompting an investigation from the corrupt Secretary of State, Brad Raffensperger.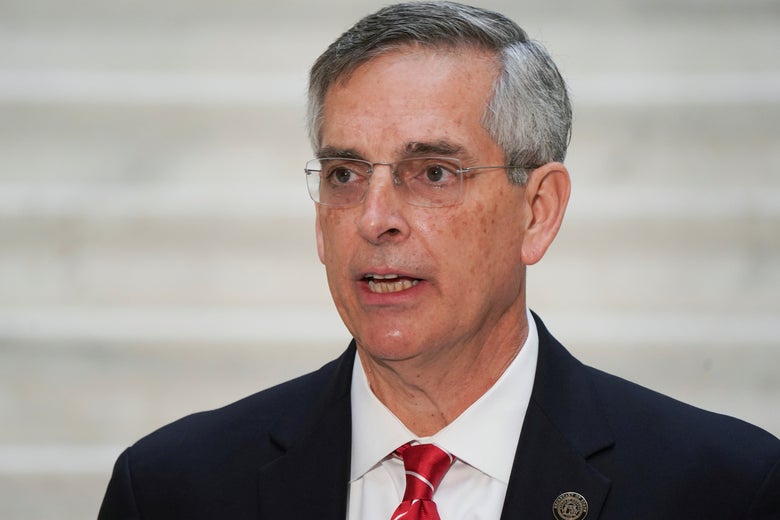 Raffensperger, whose office received a donation of $5 million from a Mark Zuckerberg funded group.
There is ample evidence of election tampering. Even in Dana Nessel's home state. The Gateway Pundit released a report back in November detailing the first hand accounts of Michigan poll watchers.
They were harassed, and attacked at the TCF Center in Detroit, Michigan. Those witnesses actually testified in court to the fraud that they witnessed first hand!
The witnesses testified that large drops of ballots were dropped off at the TCF Center around 4am on November 4th. They testified that nearly all of these ballots were for Joe Biden.
These witnesses are undoubtedly the people that the corrupt Michigan AG is targeting. The Democrats want to make it clear… NOBODY QUESTIONS THEIR FRAUD!
If you do, they will attempt to come after you and quite literally ruin your life. Unfortunately for these crooks, there are patriots all over this country who will never forget who stole our 2020 Election.
We the People on all sides of the political must roundly reject the act of political persecution. These rabid politicians are creating a totalitarian state where dissent is not tolerated. It is not acceptable in America. It will hurt far more than patriotic Trump supporters.
Unfortunately, political persecution has permeated the top levels of our Government. Buffoon AG Merrick Garland was destroyed by the Supreme Court earlier this week for attempting to interfere with Voting Rights laws all across our nation.
Garland and the leaders of the Democrat party see it as perfectly fine to attack their political opposition. They don't even attempt to hide it anymore.
We have a FIRST AMENDMENT! Those who seek to violate that sacred freedom are breaking their oath to the Constitution of the United States of America.
Any politician willing to persecute individuals on such an unconstitutional basis should be immediately removed from office. This kind of behavior is simply unacceptable in America.
All sides can agree, this AG needs to GO!
In the meantime, sites like Launch Liberty will never stop promoting, sharing, and spreading the truth.
AMERICA WILL NEVER DIE!
–
CHECK OUT THE LATEST EPISODE OF THE TROY SMITH SHOW FROM 7-4-21 FEATURING AN INTERVIEW WITH DELEGATE DAN COX!
SHARE AND SPREAD THE WORD, BIG TECH IS CENSORING US LIKE NEVER BEFORE! WE ARE CURRENTLY SERVING A 30 DAY BAN ON FACEBOOK FOR SHARING THE NUREMBERG CODE!
THE TRUTH IS AT LAUNCHLIBERTY.com