The image comes from Alexander Soros's Twitter feed. The photo was posted today, 9/9/21, with the caption..
In Pelosi we trust! was great seeing @speakerpelosi this weekend.
The Mainstream Media has told us that George Soros's involvement with the Democrat party is a "wild conspiracy" for years. Conservatives who talk about Soros are immediately labeled as "conspiracy nuts".
Now we see them openly posting pictures. They are obviously no strangers!
Per usual, the media has tried to hide the truth. The TRUTH is that George Soros is one of the most prolific donors to the Democrat party.
He has also been a prolific donor to NANCY PELOSI. Soros funded Pelosi to the tune of…
2012- $5,000
2014- $7,800
2020- $5,600
George Soros has donated $18,400 to Nancy Pelosi since 2012. Their ties are undeniable.
BUT THAT'S NOT ALL! Alexander Soros, George Soros's son, ALSO funds Nancy Pelosi. Alexander Soros donated $5,600 to Nancy Pelosi's campaign in 2020.
That is a total of $24,000 from the Soros family since 2012.
Here are some of the largest donations George Soros has made…
Priorities USA Action, $6,000,000, 12-17-15
Priorities USA Action is a liberal political action committee and is the largest Democratic Party super PAC. Founded in 2011, it supported Barack Obama's 2012 re-election campaign. It was the primary super PAC supporting Hillary Clinton's 2016 presidential campaign. It focused mainly on high-dollar donors. Soros donated $6,000,000 on 12-17-15 alone.
Democracy PAC, $5,000,000, 6-7-19
Democracy PAC was founded by Soros himself as a Democrat Super PAC. Soros is said to have contributed over $28 Million in total to the organization
Win Justice PAC, $3,000,000, 3-28-18
Win Justice will connect with voters on immigrant, worker and reproductive rights, health care, economic, and racial justice issues. Using powerful messengers with lived experiences, Win Justice will have an unmatched ability to organize communities, mobilize voters, and hold elected officials accountable.
Immigrant Voters Win, $3,000,000, 3-11-16
A Super PAC based on getting immigrants, legal and illegal, to vote in our Elections.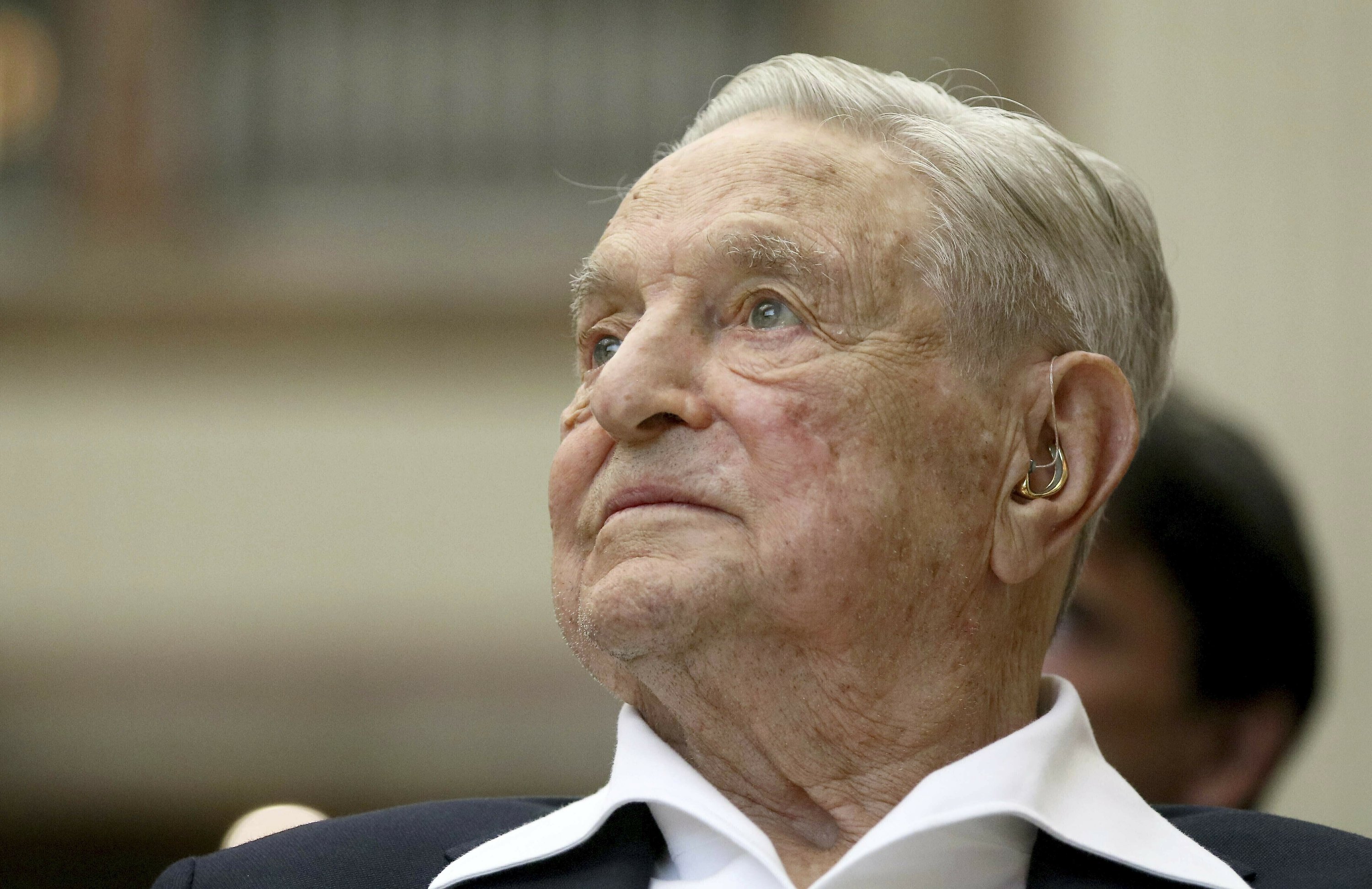 —
These are just SOME of the vast number of donations George Soros has made to help destroy America.
Keep in mind that Soros is a self admitted Nazi collaborator who helped round up fellow German Jews in Hitler's Germany. He has never paid for his crimes, and now he is attempting to destroy America.
These people need to be exposed!
–
CHECK OUT THE LATEST EPISODE OF THE TROY SMITH SHOW WHERE WE EXPOSE BLATANT ELECTION FRAUD IN MARYLAND GOING BACK MANY YEARS! OUR ELECTIONS HAVE BEEN STOLEN FOR A LONG TIME!
SHARE AND SPREAD THE WORD, BIG TECH IS CENSORING US LIKE NEVER BEFORE!
THE TRUTH IS AT LAUNCH LIBERTY!