The District Court of Appeals (1st DCA) in Florida has ruled that all mask mandates in the 32 counties of the first district of the State of Florida are unconstitutional.
This appears to be the first case in which a mask mandate has been ruled unconstitutional, perhaps setting a precedent for the rest of the country.
The First District of Florida contains the city of Gainesville, which includes the University of Florida. College Campuses have been a hotbed for tyranny, so it will be interesting to see how they respond.
Attorney Jeff Childers was arguing on behalf of his client Jeff Green. Green owns a plant nursery, and was harassed by Alachua County Health officials forcing himself and his customers to wear masks.
This is a huge victory for freedom. This ruling will protect future Floidians from tyranny. We need a Supreme Court ruling to shoot down the entire idea of mask mandates.
The mask mandates are a clear violation of the fourth amendment.
The right of the people to be secure in their persons, houses, papers, and effects, against unreasonable searches and seizures, shall not be violated, and no Warrants shall issue, but upon probable cause, supported by Oath or affirmation, and particularly describing the place to be searched, and the persons or things to be seized.
You have the right to be secure in your own persons. You have the right to set the rules within your own home, or your own business. Government officials do not get to barge in and dictate to you the nature of your business.
That is against the basis of the founding of our country.
Read the FULL DECISION HERE!
The Fauci emails proved exactly what was going on the entire time. Our leaders thought that we were dumb. That they could tell us to do virtually anything.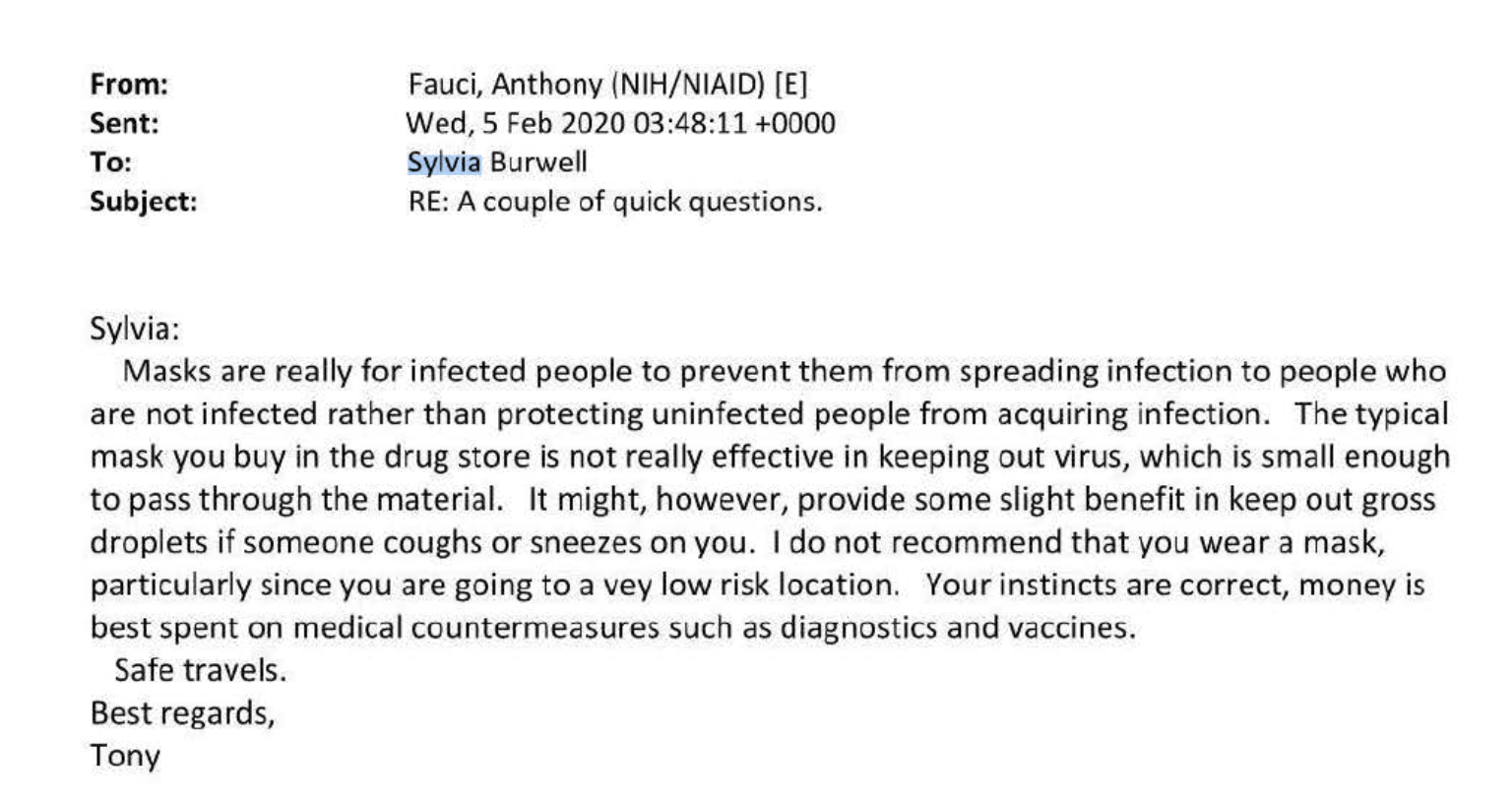 The main man behind the mask mandates and fear mongering knew the masks didn't work. He knew it all the way back in February.
Just another reason why we should be making sure these mandates never happen again.
Masks are officially UNCONSTITUTIONAL. TOO bad we knew it the ENTIRE TIME!
CHECK OUT THE LATEST EPISODE OF THE TROY SMITH SHOW FROM 6-11-21
SHARE AND SPREAD THE WORD,
THE TRUTH IS AT LAUNCH LIBERTY!