Larry Hogan renewed his COVID State of Emergency order on June 12, 2021. This announcement has not been covered by ANY press.
Despite the fact that less than 200 people were hospitalized on June 12, 2021 for COVID in the State of Maryland, Larry Hogan renewed his State of Emergency. The population of Maryland is 6.046 Million.
During a 'State of Emergency', Governors usually don't go bar-hopping in Nashville, Tennessee. That didn't stop Larry Hogan from posting this photo a few weeks back.
Do Governors usually party with rock stars during a declared State of Emergency?
With 192 people hospitalized in the entirety of the State, that means that .000032% of the state population is hospitalized due to COVID-19. This constitutes a renewal of the State of Emergency?
What is really going on here?
Maryland currently ranks 8th in the nation in total vaccination rate. "Our World In Data" estimates that 52% of Maryland residents are fully vaccinated.
72% of residents have received at least one dose.
Over HALF of our population is supposedly vaccinated, AND only .000032% of our residents are hospitalized due to COVID-19. Unfortunately, it doesn't stop there.
Larry Hogan lifted his unconstitutional mask mandate on May 14th, 2021. He lifted his illegal capacity restrictions in the same exact order.
No restrictions, half of the population vaccinated, .000032% hospitalized due to COVID-19. YET, the State of Emergency was renewed.
What 'emergency' is Larry Hogan talking about?
The fact that NONE of the Maryland news organizations picked up this story is ASTOUNDING to me. Why does Larry Hogan get a free pass to destroy Maryland?
There is absolutely NO REASON that Larry Hogan should be allowed to extend this State of Emergency. It is a farce. Reality shows us that there is no emergency. All you have to do is look at the facts of the situation.
Unfortunately, people like Larry Hogan aren't interested in facts, or logic, or common sense, or the rule of law. He spits in the face of all of those American values with the extension of his ridiculous State of Emergency.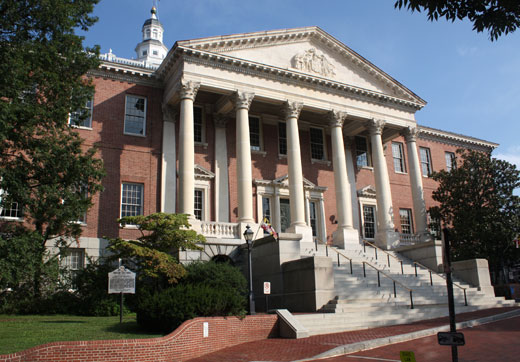 I wonder who is making the money off of this one?
UPDATE: At Noon today, June 15th, Hogan has announced that his State of Emergency will END on July 1st, 2021.
Why would Hogan announce the end of his State of Emergency just days after renewing it? Abuse of power. Hogan is still a corrupt Governor that has let this go on for far too long. HE should still have his emergency powers revoked. We cannot risk another shutdown at the hands of LOCK DOWN LARRY!
CONTACT YOUR STATE REPRESENTATIVES TODAY AND TELL THEM TO REVOKE LARRY HOGAN'S EMERGENCY POWERS!
USE THIS TOOL TO FIND YOUR REP AND CONTACT THEM TODAY! REVOKE HOGAN'S EMERGENCY POWERS! (https://maryland.maps.arcgis.com/apps/webappviewer/index.html?id=177afa87a67746a4ac5496b2d0897fb7)
HOGAN HAS GONE MAD WITH POWER, AND IS ABUSING HIS OFFICE!
CHECK OUT THE LATEST EPISODE OF THE TROY SMITH SHOW FROM 6-11-21
SHARE AND SPREAD THE WORD,
THE TRUTH IS AT LAUNCH LIBERTY!