President Biden appointed Kamala Harris to 'run the border situation' on March 24, 2021. It has been 98 days since that day, yet Kamala Harris has only visited our Southern Border once.
Now the Washington Free Beacon is reporting that over a half million illegal immigrants have crossed our border under the supervision of Harris.
The report goes on to say…
CBP agents apprehended 178,854 illegal immigrants at the southern border in April, which at the time was the highest monthly figure since April 2000. At least it was until the following month, when CBP agents apprehended 180,034 illegal immigrants attempting to enter the country.
When the CBP data for June is reported next month, the total number of illegal crossings since late March is likely to surpass 500,000, which would mark a tremendous increase compared with last year. During that same three-month period (April-June) in 2020, CBP apprehended just 73,392 illegal immigrants. The 2020 numbers were likely deflated due to the COVID-19 pandemic, but CBP reported just 146,210 illegal border crossings for that same three-month period in 2018, significantly below this year's figure.
One thing is clear, this Biden administration is absolutely fine with allowing illegal immigrants into our country. They tell us that they allow the illegals in because it is 'the right thing to do'. It's humanitarian.
Interesting, considering that the illegals are eligible for taxpayer funded benefits the very second that they cross.
It isn't the politician's money. That's why they are so willing to spend it on non-Americans. The politicians are getting new votes, that's all this is!
When asked about failing to visit the Border for almost 100 days, Harris responded by saying 'Well I haven't been to Europe, either'
Kamala, the Southern Border is actually IN the United States. Europe is an OCEAN AWAY! Come on now!
The idea of moving people from poor Central American countries to the Unites States is absolutely STUPID. Our dollar is about 100x more effective in Guatemala than it is in Kansas.
Real aid, not government aid, is the answer if we want to improve these areas. Microloans to real people. Not allowing 500k people to pour into your borders.
This was all part of the plan for the Biden administration.
Biden was encouraging these people to surge the border for his entire campaign. In the early days of his Presidency, migrants could be seen wearing shirts that read 'Let Me In, Biden'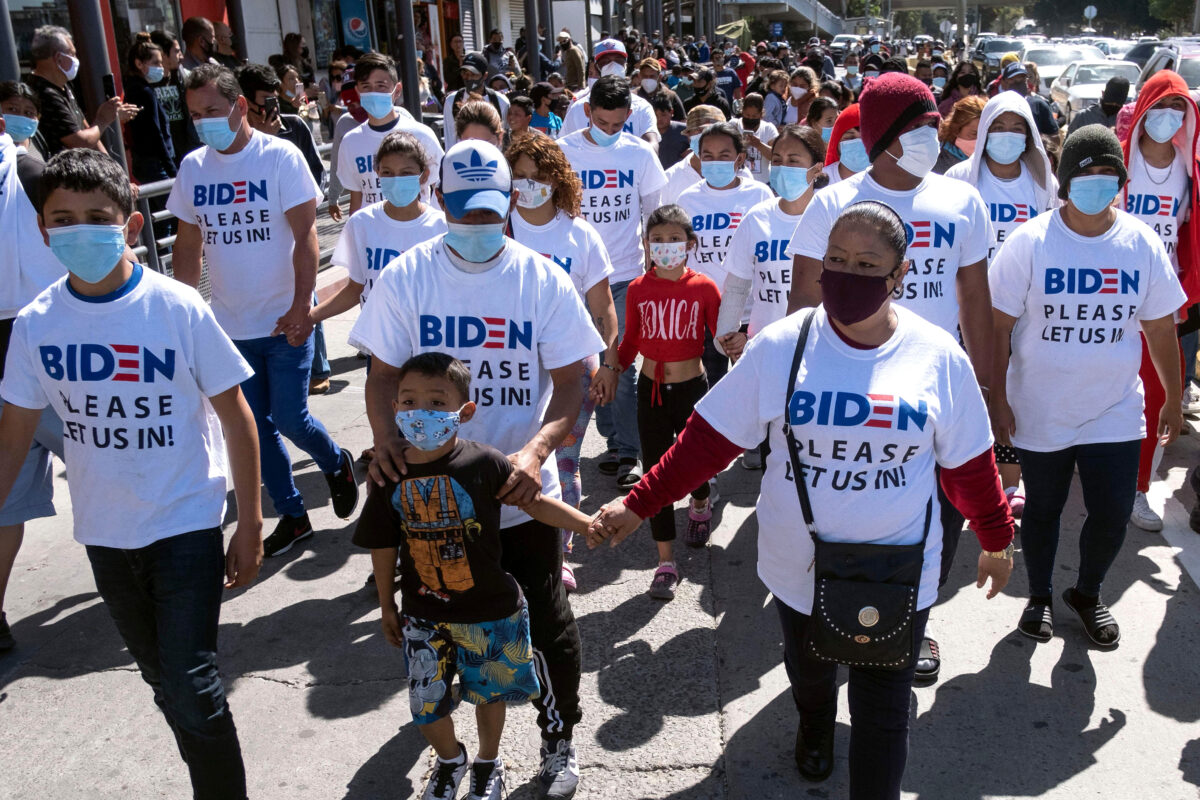 Putting Americans LAST, and putting ILLEGAL IMMIGRANTS first. That is the Democrat way!
–
CHECK OUT THE NEW EPISODE OF THE TROY SMITH SHOW FROM 6-28-21
SHARE AND SPREAD THE WORD, BIG TECH IS CENSORING US LIKE NEVER BEFORE!
THE TRUTH IS AT LAUNCH LIBERTY!