Just a few weeks ago, Donald Trump announced his endorsement for Delegate Dan Cox in the Maryland Gubernatorial race.
A full year out from the 2022 Election, this early endorsement caught the eyes of media across the country.
Delegate Cox has been a strong advocate for America First policies in the Maryland General Assembly, and was the obvious Republican choice for President Trump in this race.
However, there was something different about this particular endorsement. While the endorsement was rightfully laudatory of Delegate Cox, it was also a scathing rebuke of Larry Hogan, and the Maryland political establishment.
President Trump used his endorsement of Delegate Cox to point a direct attack at current Governor of Maryland, Larry Hogan, and his chosen candidate for Governor in 2022, Kelly Schultz.
The endorsement reads…
Schultz currently serves as Maryland's Commerce Secretary, and has served in that position for 7 years.. Governor Hogan has announced that he plans to support her.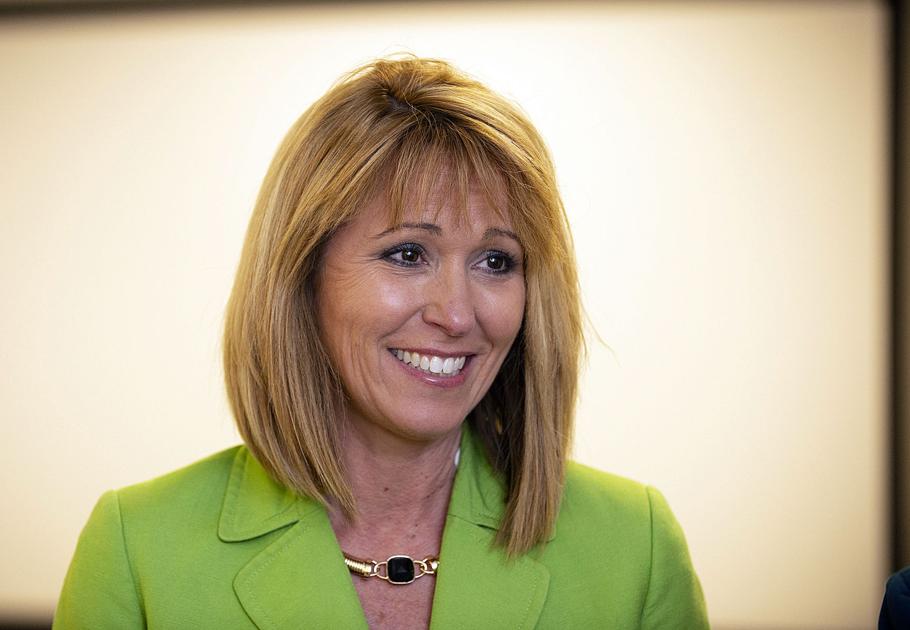 Hogan announced his support in a press conference, where he used his platform as Governor to attack Dan Cox, and the America First Patriots that he represents.
Why is Larry Hogan so quick to dismiss America First candidates and policy? Possibly, because he is part of a corrupt system that has failed the people of Maryland in every way possible.
Larry Hogan recently attended the 'infrastructure' signing on the White House Lawn. The 'bi-partisan' bill only includes $110 Billion of the total $1.75 Trillion for actual infrastructure.
His office released a statement PRAISING the bill.
This is not the first time Larry Hogan has flirted with the establishment, while spitting in the face of the people he is supposed to represent.
Larry Hogan violated his SACRED OATH to the Constitution of the United States of America on March 5th, 2020, when he restricted the free movement of individuals within the State of Maryland.
He continued to levy updates to his tyrannical orders, extending them until he risked destroying the Maryland economy forever.
Hogan committed a federal offense when he illegally imported faulty COVID-19 tests from South Korea. This was a political stunt, as Hogan used the opportunity to write a scathing rebuke of the Trump Administration in the Washington Post.
This was while the Trump Justice Department was sending letters to the State of Maryland, warning that 'pandemic-related inspections' for Maryland were BY FAR the worst in country.
Now Larry Hogan, who is responsible for over 3,300 COVID deaths in Maryland nursing homes, has pegged Kelly Schultz as his choice for 2022.
Larry Hogan, and his political allies, are closer to Andrew Cuomo than Donald Trump. That should make this a rather easy choice for the people of Maryland.
Do you want high taxes, corrupt bureaucrats, soaring inflation, and thieving politicians to continue to steal the future of our State, or do you want to see our State heal?
We can no longer support the establishment figures, left or right, who simply smile while they desecrate their Oath of Office.
President Trump understands this. He also understands that the MDGOP cannot financially support a candidate until the field has been cleared.
Trump has declared WAR on the corrupt political establishment in Maryland, and that is a great thing. We the People of Maryland have suffered under establishment rule for FAR TOO LONG.
–
CHECK OUT THE LATEST EPISODE OF THE TROY SMITH SHOW! WE EXPOSE LARRY HOGAN'S COVID COVERUP!
SHARE AND SPREAD THE WORD, BIG TECH IS CENSORING US LIKE NEVER BEFORE!
THE TRUTH IS AT LAUNCH LIBERTY!