This article was cross-posted from Zerohedge.com
On Tuesday, opening statements in the trial of Kyle Rittenhouse, an 18-year-old aspiring police officer accused of fatally shooting two men and wounding a third on the night of Aug. 25, 2020, as BLM riots raged in the streets of Kenosha in response to a white-on-black police shooting.
While prosecutors have slapped the teen with two counts of homicide and one count of attempted homicide, Rittenhouse has pleaded not guilty to all charges, claiming self-defense.
Now, new footage has emerged which bolsters his case.
Before the shooting began, Rittenhouse, 17 at the time, was had arrived in Kenosha in order to help keep order and protect businesses from looting and arson.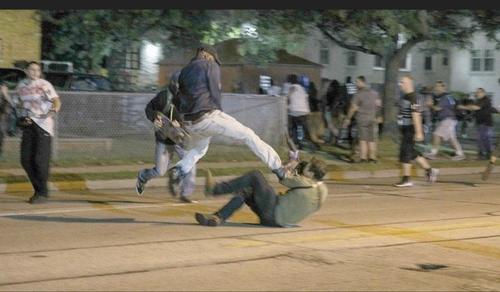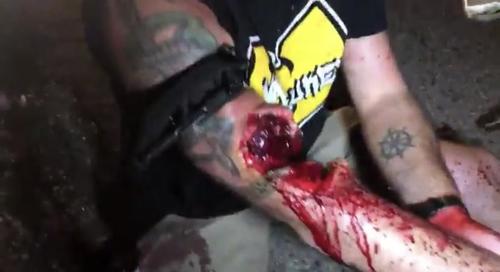 I will. In the first photo, we see one of the men bludgeoning Kyle Rittenhouse with his skateboard. In the other two photos, we see a man who—as Rittenhouse is laying on the ground—draws a pistol in an attempt to murder Rittenhouse, only to be shot himself. pic.twitter.com/RPQw8cpQqS

— Francis Curt 🇻🇦 (@fcXXXIII) November 2, 2021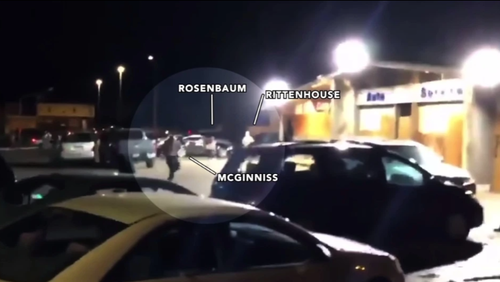 At the time, this footage captured by journalist Brendan Gutenschwager, was all we had to go on.
The Kyle Rittenhouse Shooting: WHAT ACTUALLY HAPPENED!

Commentary from journalists @JackPosobiec and @ElijahSchaffer, edited by @jondutoit. From https://t.co/DmPO8WAg6k by @Lauren_Southern 1/3 https://t.co/tMdRhmVHGd pic.twitter.com/zS3iNBWmXr

— Scooter Downey ☦️ 🇺🇸 (@scooter_downey) October 26, 2021
.@TuckerCarlson is airing "never-before-seen" footage of the shooting incidents in Kenosha.

The footage comes from the non-profit of Rittenhouse's defense attorney. pic.twitter.com/0RrlnFNMJa

— Washington Examiner (@dcexaminer) September 23, 2020
Now, Human Events' Jack Posobiec reveals that the FBI sat on potentially exonerating evidence in the Rittenhouse case, where threats against Kyle can clearly be heard before he opened fire, as well as what appear to be muzzle flashes from people shooting at the teen. We recommend playing full screen.
BREAKING: Human Events Daily has obtained never-before-seen FBI footage of the Kyle Rittenhouse Shootinghttps://t.co/QFAfI7mmJp pic.twitter.com/J8vOOoD3rg

— Jack Posobiec 🇺🇸 (@JackPosobiec) November 2, 2021
Please consider donating to Kyle Rittenhouse in his fight for freedom https://support.freekyleusa.com/rhf?id=8X9LUdySXKc
–
CHECK OUT THE LATEST TROY SMITH SHOW!
SHARE AND SPREAD THE WORD, BIG TECH IS CENSORING US LIKE NEVER BEFORE!
THE TRUTH IS AT LAUNCH LIBERTY!