This appears to be a video of @SpeakerPelosi talking to donors at the @dccc retreat this weekend in Napa. pic.twitter.com/YsqRvM16ex

— Kenneth P. Vogel (@kenvogel) August 22, 2021
Nancy Pelosi was attending a Democrat fundraiser in Napa Valley this weekend as chaos continued in Afghanistan
Earlier today we reported that Senate Majority Leader Chuck Schumer was DANCING with Stephen Colbert this weekend as Afghanistan was ransacked by the Taliban.
People laid dying in the street as the Taliban ran through the streets with United States owned weapons and vehicles. That's because our IDIOT President decided that he was going to leave all of our equipment there.
We also reported today that the Taliban seized over $85 Billion in funding, 600,000 weapons, and 70,000 vehicles.
Joe Biden and his corrupt, failing Administration did not properly prepare to withdrawal from Afghanistan. The result has been catastrophic.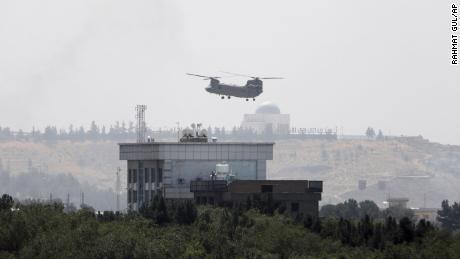 During these desperate times, we know where our Senate Majority Leader is… He is dancing with Late Night host Stephen Colbert. We know where Biden is (in the basement).
Now we know where Pelosi was to. The Gateway Pundit is now reporting that while Afghanistan is continually in total chaos, Nancy Pelosi was attending a fancy Democrat fundraiser in Napa Valley.
Our House Leader, instead of restoring order and attempting to help the Americans still stranded in Afghanistan, was fundraising for her next Election.
The dinner appears extravagant, though I would not attend an event with these people even if I was paid.
This comes as no shock. The Democrats have openly admitted that they do not care about anything but their own power. When asked to address the nation last Sunday, Kamala Harris reportedly refused, saying 'they won't pin this shit on me'.
This is what Democrat control wields. Absolute chaos, and not a leader to be found.
WHERE ARE THE REPUBLICANS? STEP UP AND LEAD. THE COUNTRY NEEDS YOU!
–
CHECK OUT THE LATEST EPISODE OF THE TROY SMITH SHOW FEATURING AN INTERVIEW WITH SENIOR HEALTH POLICY EXPERT MATT MCBRIDE!
SHARE AND SPREAD THE WORD, BIG TECH IS CENSORING US LIKE NEVER BEFORE!
THE TRUTH IS AT LAUNCH LIBERTY!