The Southern Border in Del Rio, Texas has become completely overrun with illegal Haitian and Cuban immigrants. These illegals have crossed the Rio Grande and have set up camp on a beachhead in Del Rio.
This is a complete invasion. Border agents are reportedly unable to process this many migrants, allowing for many to enter the country completely unchecked.
This is the lawlessness that has been reinstated at our Southern Border by Joe Biden and the Democrats.
As of last night, there are reportedly 10,000 immigrants at the beachhead. This is completely unacceptable.
We do not have leaders willing to admit that this is crisis. Over 1.3 Million people have crossed our border in 2021 alone. This CANNOT CONTINUE!
The Democrats expect us to believe the COVID pandemic is 'raging on', while they simultaneously allow over 1.3 Million unvaccinated, untested individuals into our country.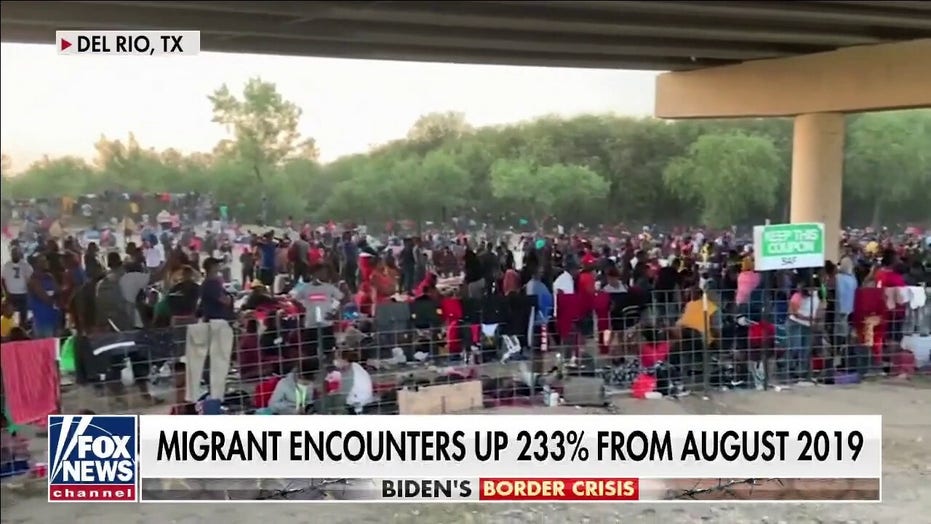 It highlights the LIES that they tell in order to maintain control. NO RULES FOR THESE PEOPLE, THEY ARE FUTURE DEMOCRAT VOTERS!
Reject tyranny TODAY and refuse to comply with COVID restrictions.
Call your REPRESENTATIVES and SENATORS TODAY and demand that they take action on the Southern Border. We need A SOUTHERN BORDER WALL!
CONTACT YOUR REPS HERE (https://www.house.gov/representatives/find-your-representative)
CONTACT YOUR SENATORS HERE (https://www.senate.gov/senators/senators-contact.htm)
–
CHECK OUT THE LATEST EPISODE OF THE TROY SMITH SHOW FEATURING AN INTERVIEW WITH MD20-20WATCH.COM UNCOVERING BLATANT ELECTION FRAUD IN MARYLAND!
SHARE AND SPREAD THE WORD, BIG TECH IS CENSORING US LIKE NEVER BEFORE!
THE TRUTH IS AT LAUNCH LIBERTY!